Potencia Hormonal Femenina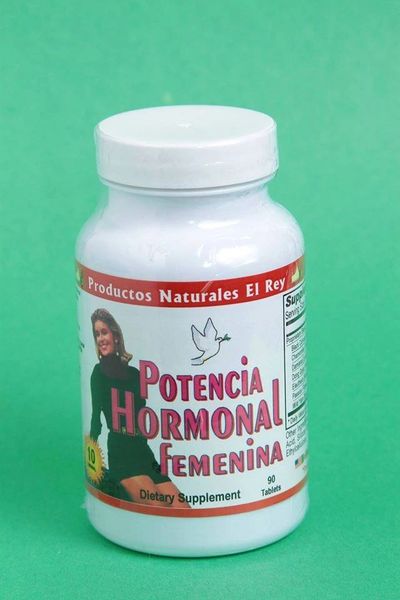 "POTENCIA HORMONAL FEMENINA" contiene cimicifuga que se ha demostrado ayuda a regular el equilibrio hormonal durante la menopausia y reducir sofocos (calores, bochornos). Tambien tiene ingredientes que yudan con llos cambios de animo e insomnio ocasional, usela con Super Omega 3-6-9 para resultados.  
"POTENCIA HORMONAL FEMENINA" contains cimicifuga which has been shown to regulate hormone balance during menopause and reduce hot flushes, also contains ingredients that help with mood disorders and occasional insomnia. Take it with super Omega 3-6-9 for faster results.