Crema Reductora (Spanish Garden)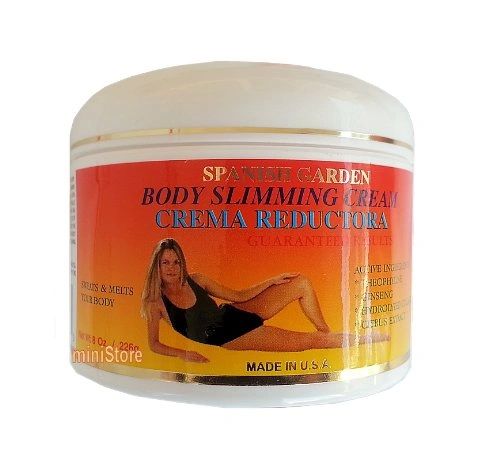 Spanish Garden Crema Reductora para el Cuerpo 8oz.  Suda y derrite la grasa de tu cuerpo.  Pierde 2-4 pulgadas en la primera semana.  Aplicar en el área a trabajar.  Masajee hasta que se absorba.  Crema reductora para el cuerpo de alta potencia.
Spanish Garden Body Slimming Cream 8oz.  Sweats and melts your body fat.  Lose 2-4 inches at very first week.  Apply to the area, massage till it absorbs.  High potency body slimming cream.