Creatina Monohydrate 16 Oz - Workout Support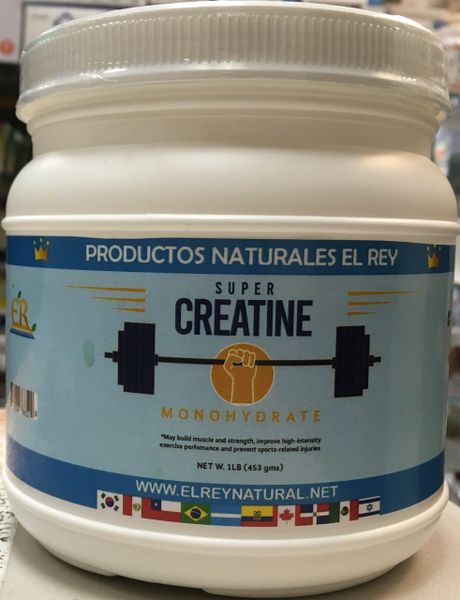 Los estudios muestran que el monohidrato de creatina ayuda a eliminar la acumulación de lipofuscina y ofrece un impulso significativo a la energía celular, que protege sus células contra el estrés, menor producción de energía y el envejecimiento prematuro.
Existen varios beneficios bien fundamentados del monohidrato de creatina que incluyen:

·     Ayuda al aumento de los niveles musculares de creatina.
·     Ayuda a tener mayor capacidad de trabajo y mejora de la formación.
·     Ayuda a tener mayor aumento de la masa corporal.
·      Puede mejorar el rendimiento del ejercicio de alta intensidad y prevenir lesiones relacionadas con el deporte.
Studies show that creatine monohydrate helps remove lipofuscin buildup and offers a significant boost to cellular
energy, protecting your cells against stress, reduced energy production, and premature aging.
There are several well-founded benefits of creatine monohydrate including:

·      Helps increase muscle levels of creatine.
·      It helps to have greater work capacity and improvement of training.
·      It helps to have a greater increase in body mass.
·      It can improve the performance of high intensity exercise and prevent sports-related injuries.