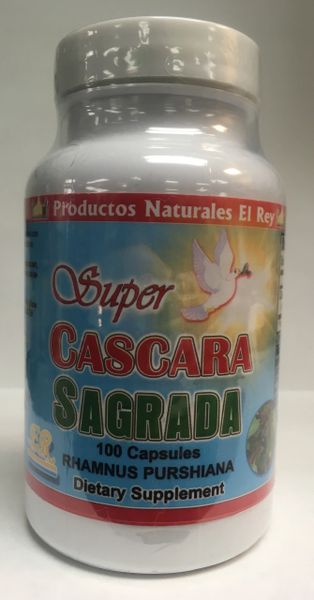 La cáscara sagrada es un laxante natural que proviene de la corteza del árbol Rhamnus purshiana.
Beneficios de la Cascara Sagrada:
1.  La corteza de la cáscara sagrada es utilizada tradicionalmente para mejorar la digestión y ayudar a limpiar el colon.
2.  Es un purgante eficaz, que usado en dosis adecuadas, resulta bien tolerado por el organismo.
3.  Produce una efectiva acción laxante no irritante para el aparato digestivo.
El valor de la cáscara sagrada como laxante es claro para aliviar el estreñimiento cuando es consumida correctamente y en dosis seguras.
The cascara sagrada is a natural laxative that comes from the bark of the Rhamnus purshiana tree.
Benefits of the Sacred Cascara:
1. The cascara sagrada crust is traditionally used to improve digestion and help cleanse the colon.
2. It is an effective purgative, which used in adequate doses, is well tolerated by the body.
3. It produces an effective non-irritating laxative action for the digestive system.
The value of the cascara sagrada as a laxative is clear to relieve constipation when it is consumed correctly and in safe doses.